Guilty Pleasures Part 2
Guilty Pleasures Part 2
I am not done yet with the Twin Otter -I discovered to my surprise that the template has an Alpha BMP embedded in it, something half forgotten I guess by the developer itself because of the scant use it was put to.
I've posted already a Twin Otter pack with 7 skins and I am half the way on the second pack, while doing the 3rd skin I used that Alpha BMP to change the Alpha (reflection) on all 5 templates that make up the DHC-6 Srs100.
To show the contrast between natural metal finish and painted materials I selected a VIP scheme used by the RAAF .
I did not only use that Alpha Channel to create the reflection - but also to enhance the colors of the 'painted' areas
you can download the new pack here:
http://www.lockonfil...an-am-and-raaf/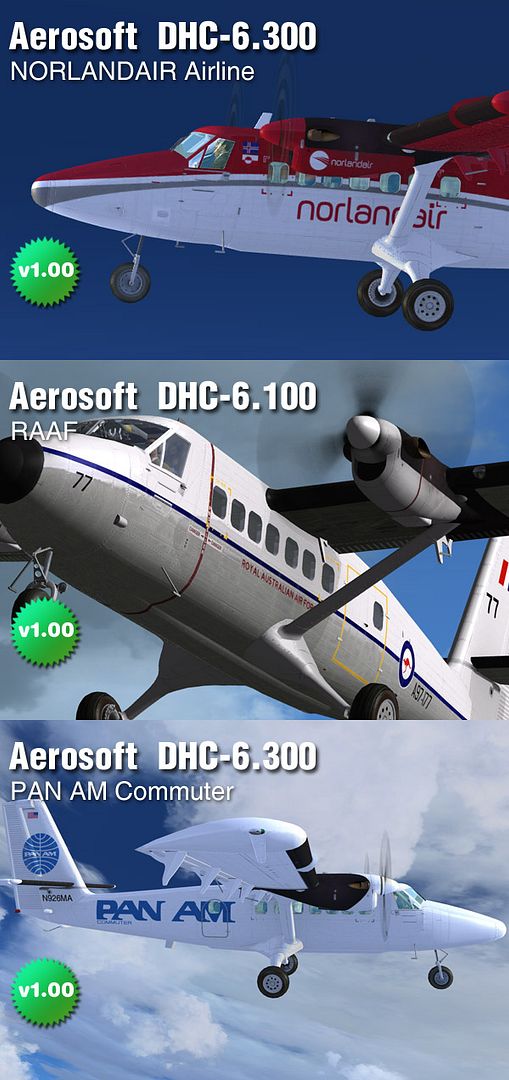 ( included in this pack : Norlandair Airlines, PAN AM Commuter and RAAF skins )
---