The end result
6. The End result
Yesterday I've posted the cockpit Mod - after doing some last tweaks before building the CDDS file, this took me several hours to do as I wanted to test each texture, step by step, to avoid any problems with blurriness, only one file needed to be outside the CDDS file as there was some blending issues.
I've re done 37 textures in this Mod - most of them completely re done and some were tweaks with added textures, but it is mostly original work.
The original textures are photos with some textures added - so that is the reason why I made mine as realistic as possible, so that I would not need to reskin the whole cockpit, something that is not possible to do as some textures are very small and you can't edit them at all.
This is with what I've started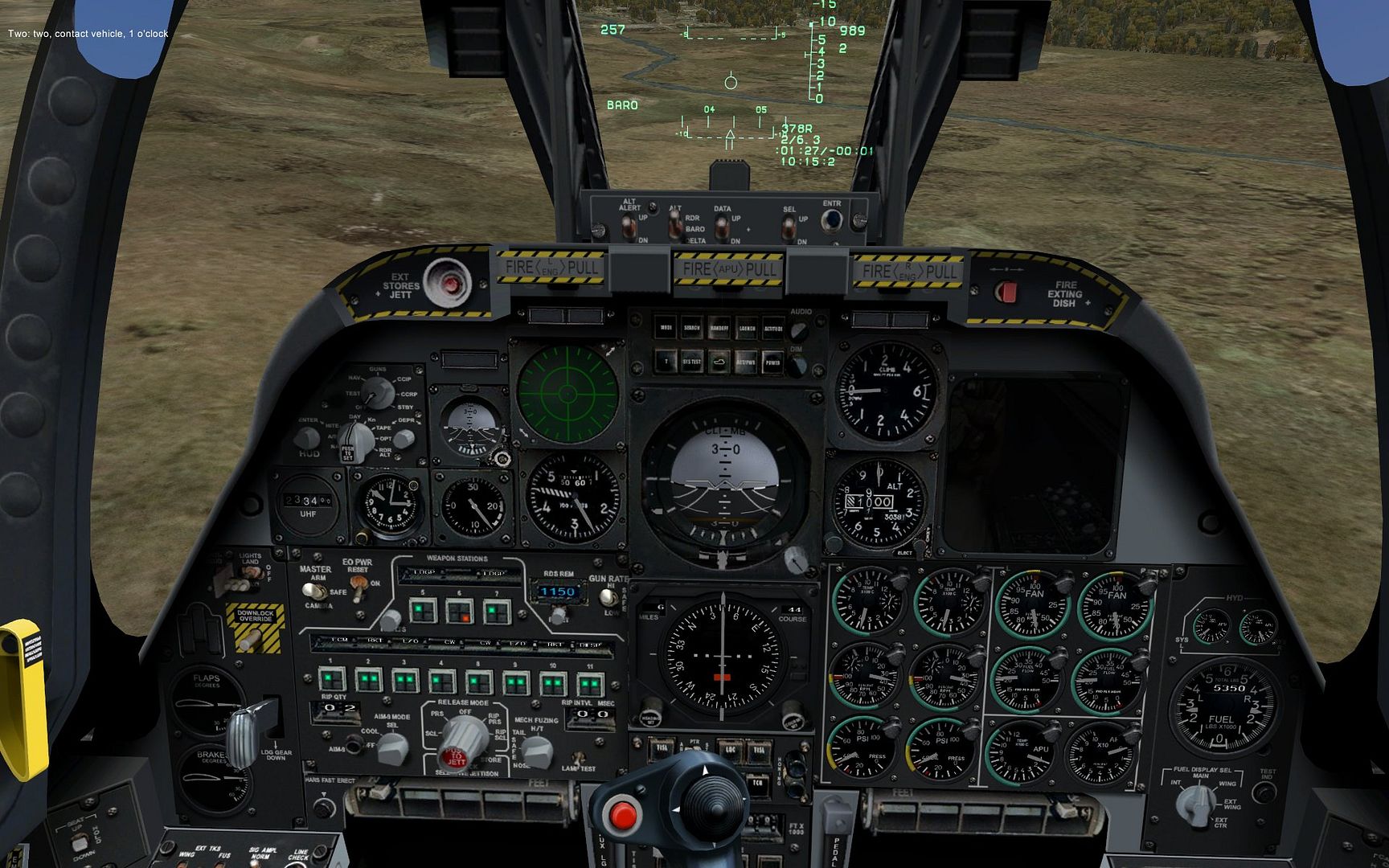 this is state of the art - year 2003-2004
the first challenge I had to face is the flat surface - that made adding depth easy but anything else very difficult, unless I had photo real textures myself, then they looked OK, unfortunately, I had very few sources to draw upon, so some textures could not be done.
this is what I ended up with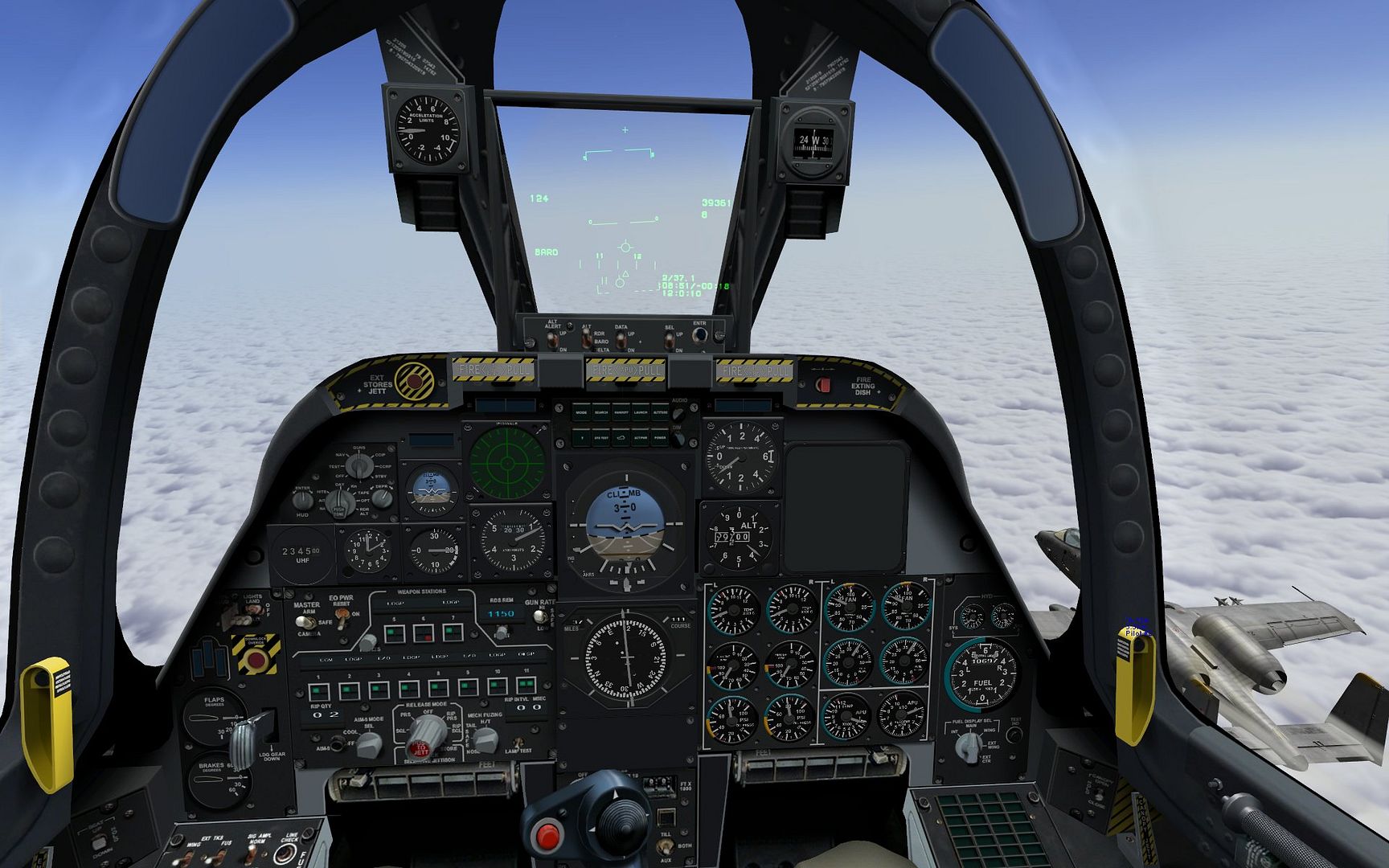 only the weapons panel was not completely replaced - why ? there are two 3d objects placed on it that use a texture in that panel, take out the texture and the 3d objects show up distorted, so I decided (for now) to leave it only improved, not replaced.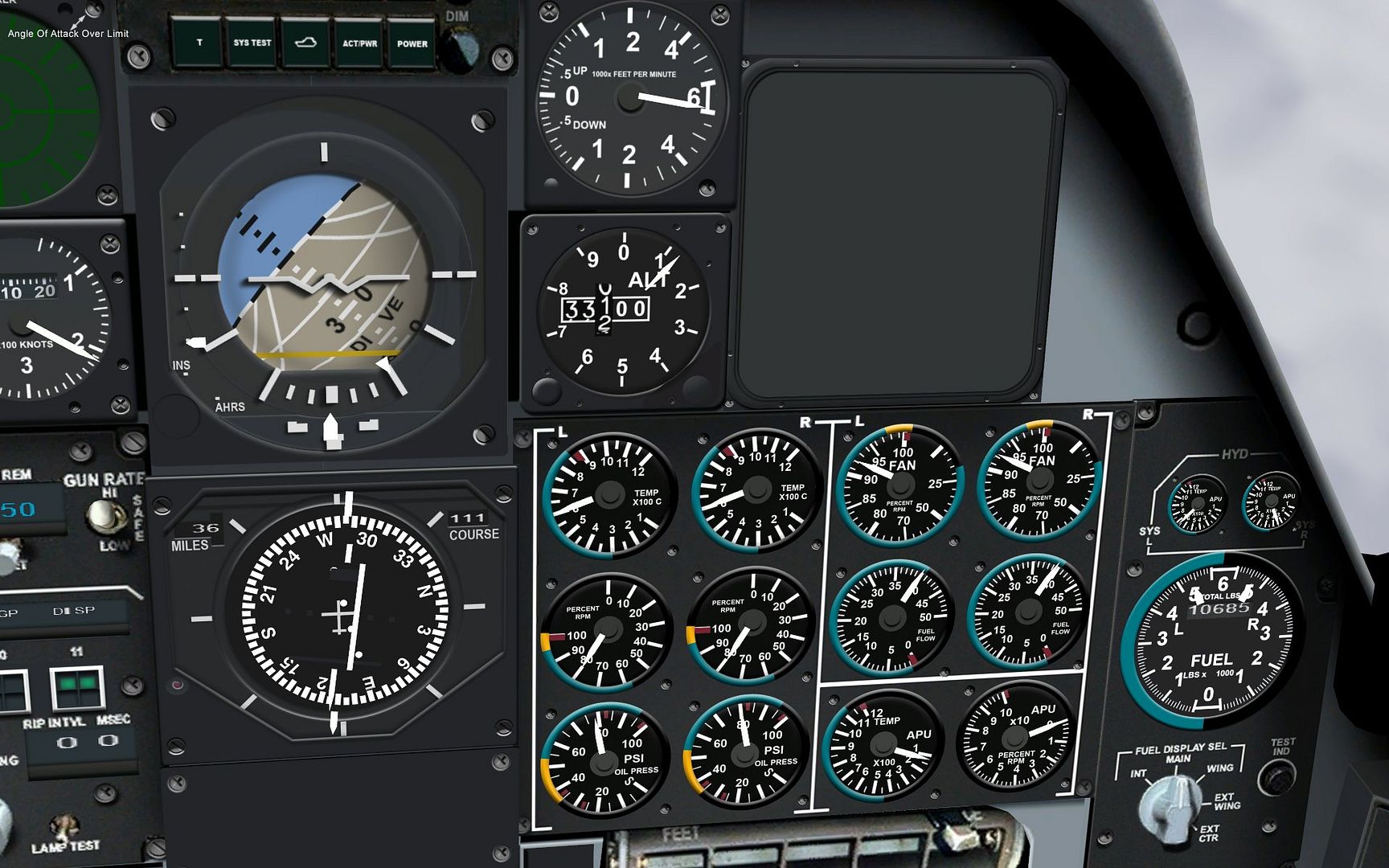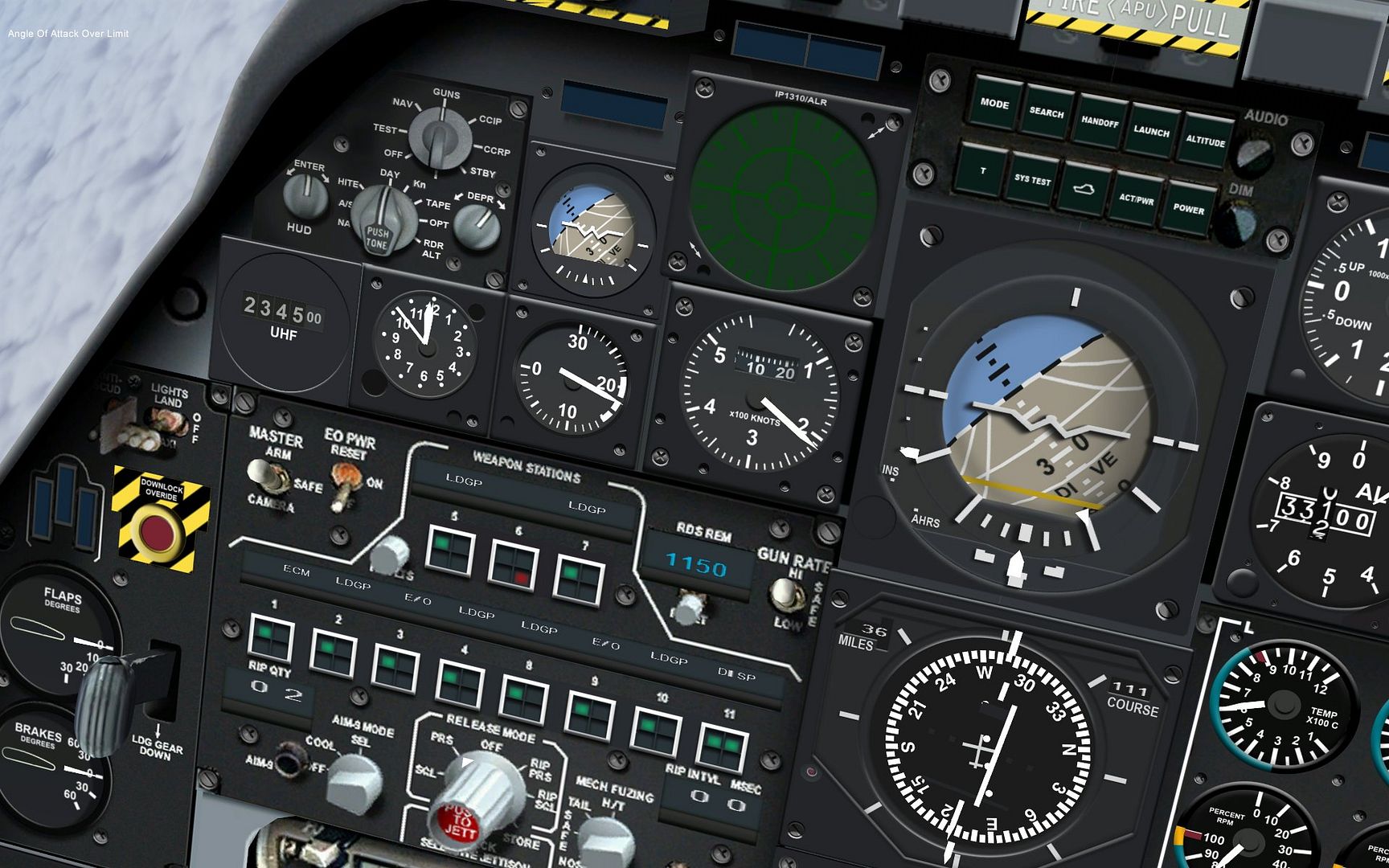 (you can see the weapons panel on the screenshot above)
put together I think it all blends in very nicely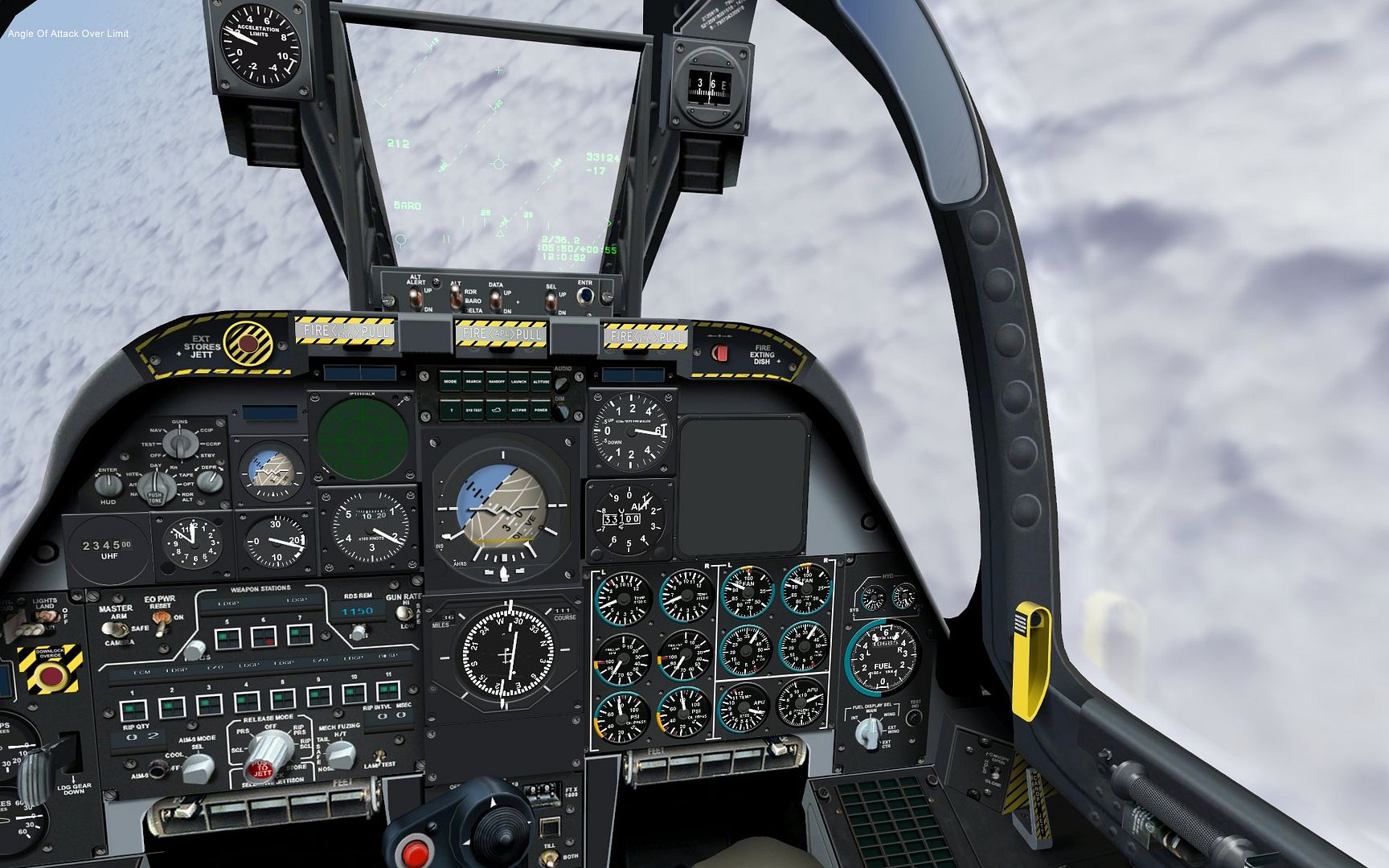 the night illumination has to contend with the fact that the cockpit panel is lit with a reddish light - I used cold blue/white illumination for the gauges - with two illuminated with Amber lights for better night vision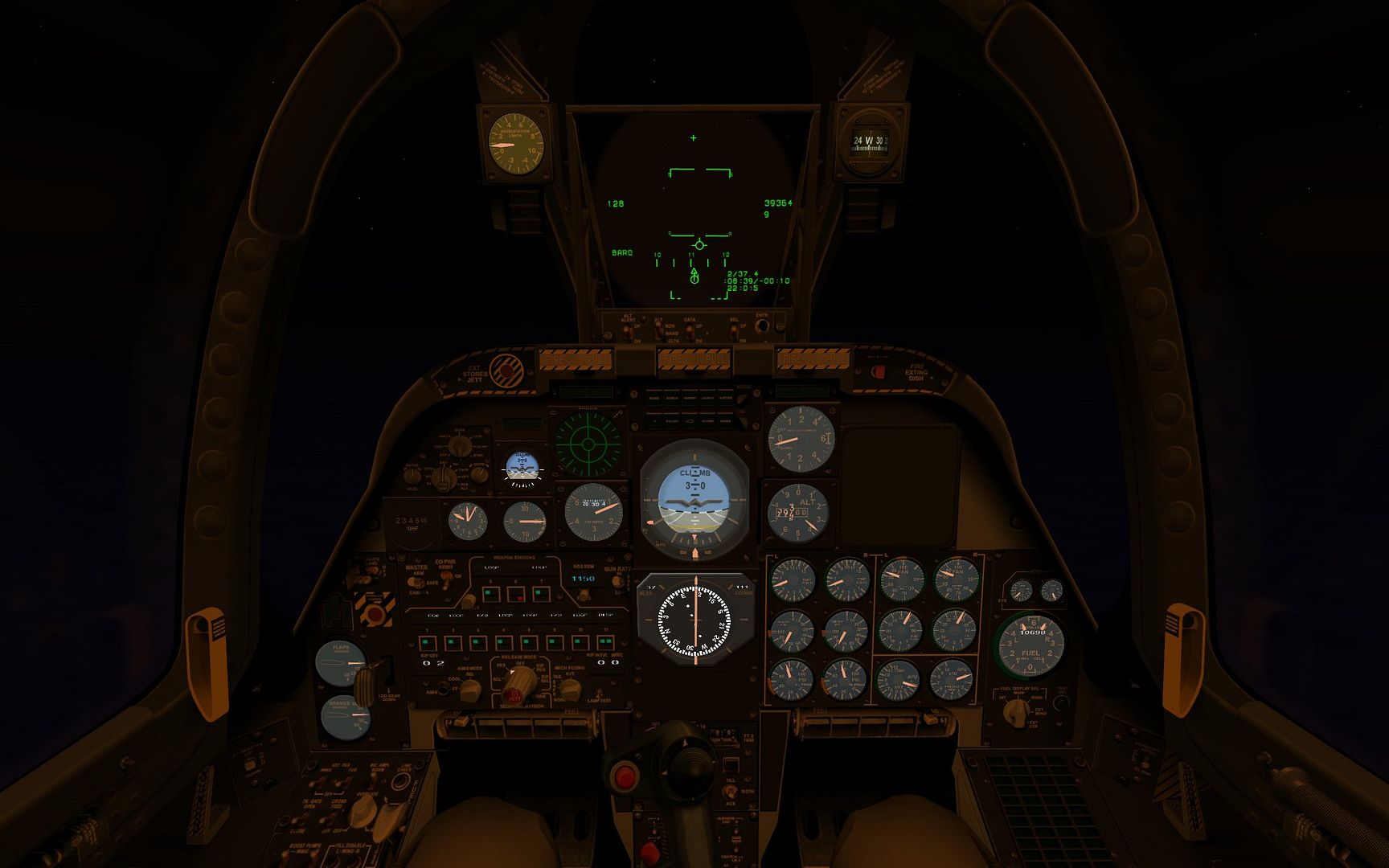 there is no uniformity in the night illumination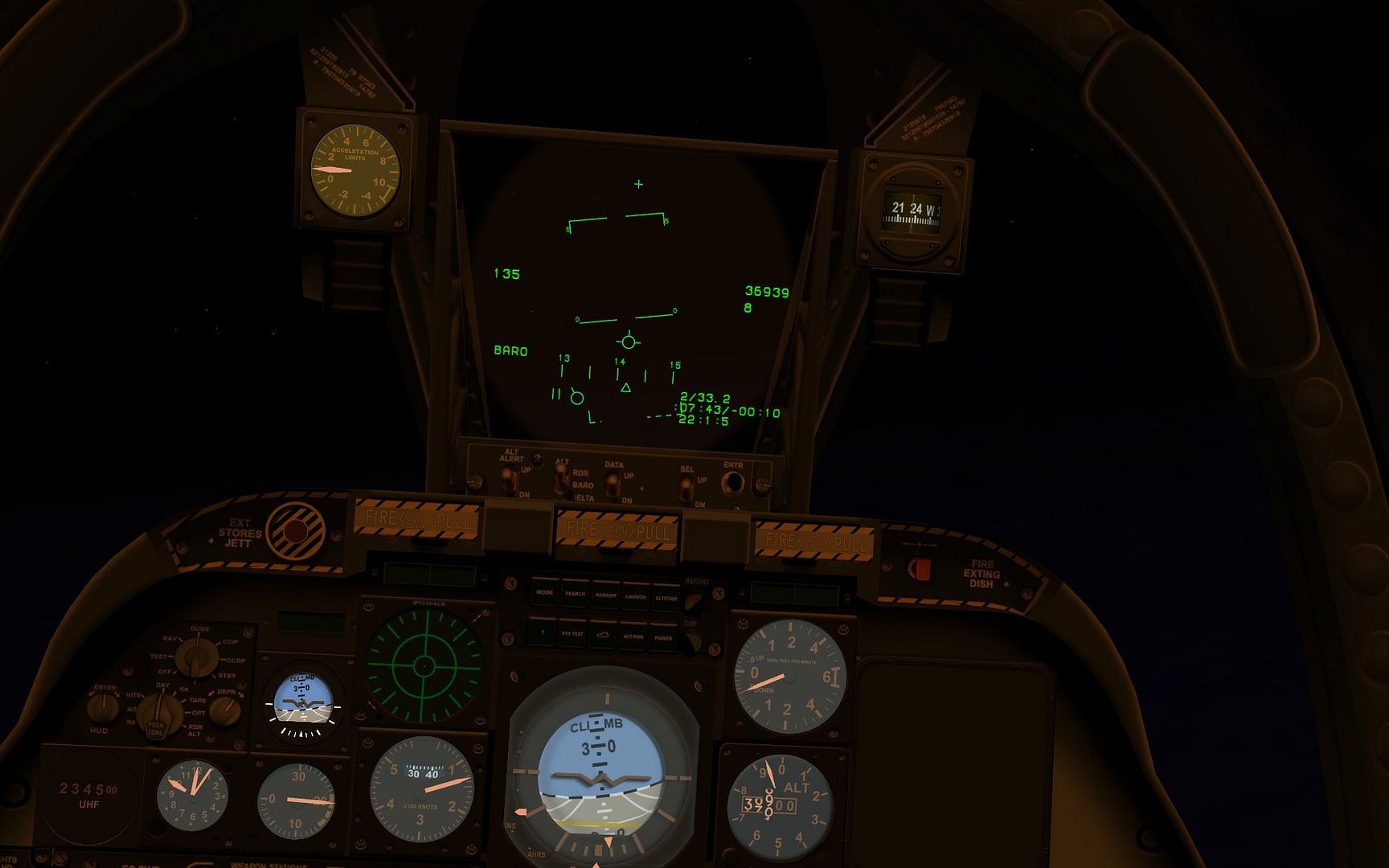 this mod was tested on a clean install for compatibility reasons
Today I am going to update the F-15C with a few more details - then it is on to skinning A2A's new Spitfire.
---